WHY YOU HAVE TO VISIT LENARA CHOUDHURY'S SOLO EXHIBITION
Looking at a photograph of Lenara Choudhury's you can feel the rawness of the connection she has created with her subjects. The London based photographer has spent the last six years perfecting the ability to capture simple beauty and harness the youthfulness of her models to translate into 2D prints.
This week Lenara will host her first solo exhibition at Jaguar Shoes in London, showcasing her favorite images from the past two years. INDIE talked to the young British photographer about how she began, the challenges of exhibiting and broke down one stereotype of the fashion photography industry.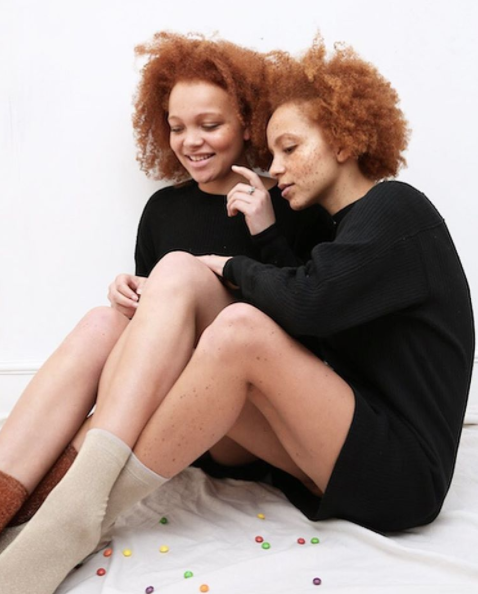 When did you decide taking photos was something you could do as a career? Was it always in the back of your mind as a child?
I was interested in being a vet when I was younger. It was the animal rescue and David Attenborough documentaries my dad used to make me watch. I moved from my hometown to study Business at a London University, but I realized it wasn't for me. That's when I gave photography a go. I practiced a lot on my good friend and partner at the time, their continuous praise and creative support brought me to where I am today.
I started a blog and called it something really cringe – can't even bring myself to name it. But that blog landed me a junior photographer job where I met the most incredibly talented and inspiring people.
If you had to name one person as a source of inspiration for your work who would it be?
Ryan McGinley, Sally Mann and David Shrigley. McGinley makes me feel free, Mann makes me want to learn and Shrigley tells me to not take shit too seriously and to chill the hell out.
What was the most challenging aspect of creating your solo exhibition?
Biggest challenge for me was trying to find the right location that had character and wasn't too serious. Space is very important for me I want to be able to imagine people moving around inside and it feeling right.
Are you nervous?
Yep, bricking it! It's pretty scary putting yourself out there and being all vulnerable. I know it's not changing the world or saving lives but it's me, my escape, a way of transforming everything in my head in a photographic form, for everyone to see.
What is the main focus of your solo exhibition? 
I couldn't just stick to one theme so I narrowed it down to a couple of themes. Overall this is a showcase of my portfolio work over the last 2 years since my last show in 2015.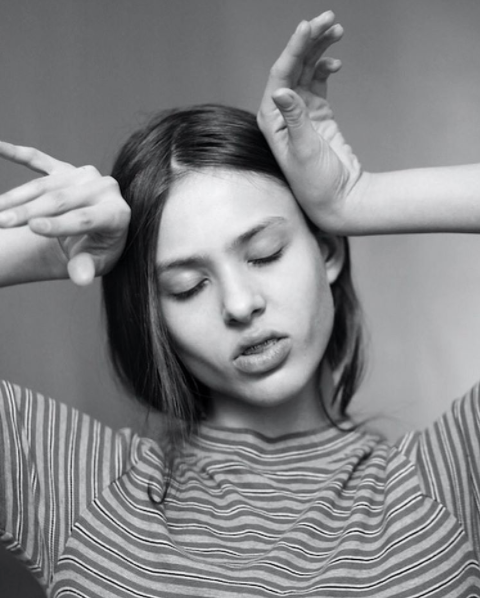 How has your work changed since you began shooting professionally?
It's a lot cleaner and simple. When I say cleaner it's less faffing about with post-production so less contrast, saturation fiddling and is more natural. I used to think the more Photoshop the better, but luckily learnt quite quickly that less is better.
How do you overcome creative blocks?
I surround myself with inspiring, kind, humble friends and family. It's always good to talk and even if I know I don't make sense, they get me.
What is the hardest thing about living in London?
It's so fast paced, people come and go. I wish some of my friends still lived here so I could see them a lot more but they are all doing great in other cities because London wasn't for them.
What is the best?
The great diversity of people that live here! I find it fascinating how people can get together from all over the world and connect.
What is your advice for anyone thinking of turning freelance?
Build as many connections as possible, get yourself out there and network. Most people are up for sharing their experience and the process they've had to go through.
What's a stereotype of the industry that you'd like to confirm as untrue?
It's not Ugly Betty.
See Lenara's images at Jaguar Shoes, London on the 1st June at 7pm.